Commercial Boiler Servicing & Repairs and Air Conditioning Repairs in Hull
Our Hull Services
We can help fix or service commercial boilers, heating, hot water, air conditioning, ventilation, plumbing, central heating systems and much more. We are Gas Safe registered and have over 200 years of combined experience. Call us on 01482 947 321!
Packages and Pricing
If you need a reactive service, you can rely on Robinsons Facilities Services to take care of your business assets.
We offer a 24-7/365 call out service as well as a reactive only service to give you peace of mind that we are always here when you need us.
For preferential rates and priority access to our engineers in Hull, take a look at our Planned Preventative Maintenance care plans. Our customer service team is top notch and can help you come up with an annual service plan, or a tailor-made package that fits your needs specifically.
Maintenance services such as lift maintenance can be planned in advance, whereas other services such as boiler repairs are more of a sudden issue.
Need a commercial boiler or air conditioning engineer in Hull? Get in touch today!
Call us now on 01482 947 321 or send us an enquiry.
We can help with a wide range of emergency breakdowns in Yorkshire including:
Our engineers cover all of Yorkshire and guarantee a fast response time.
Interesting Facts About Hull
In 2017, Hull was voted the Capital of Culture and this set about increasing tourism to the area.
Amy Johnson, the first female pilot to fly from Britain to Australia alone, was born in Hull.
The humble boiled sweet was invented in Hull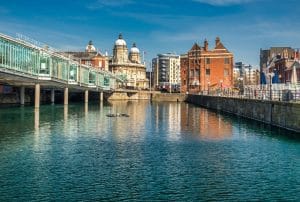 Hull is now a bustling and thriving city with an estimated population of 270,000 people. Since being named the Capital of Culture, the city has continued to thrive and enjoy the extra infrastructure that has been put in place.
Our HVAC engineers regularly attend sites in Hull to keep businesses running smoothly with their boilers, hot water and air conditioning. We also provide a huge number of other services in the region from TM44 inspections to building management systems, and even water sampling.
Call our Hull engineers today on 01482 947 321 or send us an enquiry.
Why Choose Robinsons Facilities Services?
Fast & reliable
Expert Engineers
24/7/365 availability
Years of experience
Our customers love us! Read our testimonials.

Call our Hull engineers on
Fast Response Times
Coverage Throughout East Yorkshire
Highly Accredited Commercial Engineers
Contact Us Today about Hull!