Keeping you switched on 24/7 in Guiseley and surrounding areas
When you need commercial heating or air conditioning engineers in Guiseley, call Robinsons Facilities Services.
Our Guiseley HVAC Services
With a large expert team of engineers, we specialise in the repair and maintenance of commercial commercial boilers, heating, hot water, air conditioning, ventilation, plumbing and much more. Call us on 01943 662641.
We cover all of Guiseley and the surrounding areas in West Yorkshire.
We offer various packages and pricing, including our best value planned preventative maintenance package. Interested in a maintenance contract? Find out more about the benefits of planned preventative maintenance.
Guiseley Commercial HVAC Engineers
Call our team today 01943 662641 or send us an enquiry.
We can help with a wide range of emergency breakdowns in West Yorkshire including:
We also offer a range of maintenance, testing, and other building services. Just a few examples include:
About Guiseley, West Yorkshire
Guiseley has a population of around 23,000 people and is a popular location for businesses and homeowners as it has easily accessible routes into the centre of Leeds. While a lot of people are employed in Leeds, there are still plenty of thriving businesses in Guiseley.
Here's a fun fact for you…Harry Ramsdens opened their first fish and chip shop in Guiseley back in 1928 and it is still there today (now renamed as The Wetherby Whaler).
Our engineers regularly visit sites in Guiseley to attend to boiler servicing and repairs plus much a variety of other services as varied as waste collection through to fogging cleaning and fire suppression systems.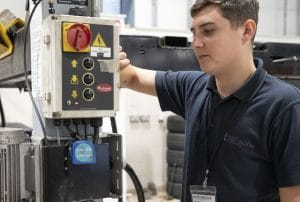 Call our HVAC engineers today 01943 662641 or send us an enquiry.
Why Choose Robinsons Facilities Services?
Fast & reliable
Expert Engineers
24/7/365 availability
Years of experience
Our customers love us! Read our testimonials.

Call our Guiseley engineers on
Average response time in Guiseley: 1 hour
No. of engineers covering Guiseley: 5
Customer satisfaction rate: 99%
Contact Us Today about Guiseley!